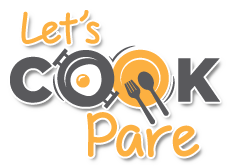 Let's Cook, Pare! is an online community in Facebook composed of over 80,000 members, mostly home cooks, a few chefs, popular and upcoming corporate brands, individual sellers, etc.
It is an online resource where you can find fresh, preserved including hard to find ingredients, individual sellers and others who share the same passion of home cooking.
Our membership spans across major cities in the Philippines and other countries. Our members actively contribute their own, at times age-old recipes. Most of them are from Manila and nearby cities to as far as the United States, United Arab Emirates, Australia, Japan, UK, etc.