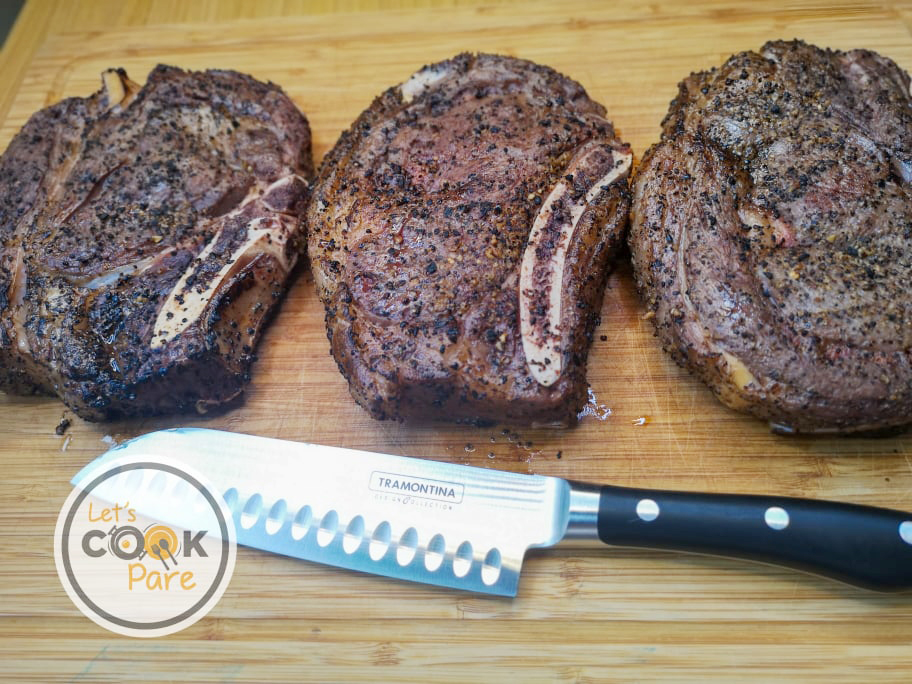 Introduction:
Kitayama Meatshop has always been my source of high-quality and yet affordable wagyu prime rib, ribeye, porterhouse, t-bone or tenderloin steaks, including whole slabs of beef briskets.
A 1.5-inch thick G4 wagyu prime rib steaks weigh around 0.70kg per piece.
Kitayama Wagyu Steaks:
WAGYU is that legendary breed of cattle that was developed in Japan. It is finely marbled with its exquisitely tender texture and has an incomparable flavor.

BEEF MARBLING is that single trait that sets Wagyu beef apart from all other beef cuts. Its fine network of delicate fat bastes from within while the meat cooks on the outside. Get to savor that ultimate experience by indulging in Kitayama's selection of prime beef cuts.
The story unfolds in the cool and gentle climes of the foothills of Mt. Kitanglad in Bukidnon, northern Mindanao, where the Wagyu herds are pampered on lush pastures. Sired by selected bulls from champion lineages, only the best cattle proceed into the company feedlot where they are maintained on grains and nutritious concentrates--for 600 days. No hormones, no enhancers, no shortcuts. All natural from paddock to plate.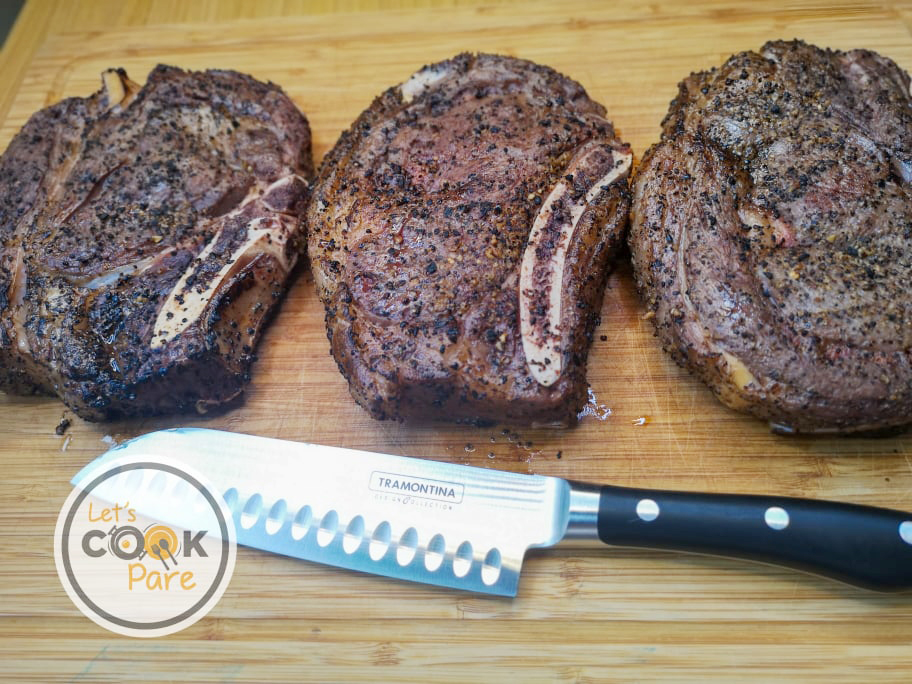 Wagyu Prime Rib Steak
Kitayama 1.5-inch wagyu prime rib steaks cooked medium in sous vide for 2 hours and finished in a blow torch.
Equipment
Sous Vide

Container for sous vide

Sous vide rack

Blow Torch

Vacuum Sealer

Cooling rack
Ingredients
4

pcs.

Kitayama wagyu prime rib steak

1.5-inch thick

olive oil

garlic powder

kosher salt

fresh ground pepper
Instructions
Preparation:
Sous Vide:
Add enough water in a sous vide container so the steaks will be completely submerged. Make sure the water level is somewhere between the min and max level of your sous vide machine. Tip: adding hot water will save you some time.

Set your sous vide machine to your preferred doneness. I wanted mine to be somewhere between medium rare (129.2F) and medium (132.8F), so I set the temp to 130.5F. Set the cooking time to at least 2 hours for a 1.5-inch thick steak. Cover the container and press start.

Wait for the water to reach the temperature you set. The timer will start once the temperaure is reached.

Open the cover and place the vacuum-sealed steaks in the sous vide rack. Return the cover and wait for 2 hours. The sous vide will turn itself off after the timer ends.

Remove the sous vide rack from the container. Use a scissor to cut open the vacuum bags. Remove the steaks and place in the cooling rack.

Use a paper towel to lightly pat dry both sides of the steaks.

Use a blow torch to sear all sides of the steaks and form a beautiful crust.